Contact for press inquiries, interviews, and photo requests: Cheryl Todmann | Cheryl.Todmann@kbcc.cuny.edu | 646-897-2508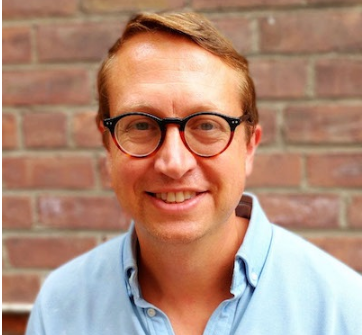 Thomas Eaton, Chairperson, Art Department
Thomas Eaton, fondly known as Tom, is KCC's new chairperson of the Art department. With over 12 years of experience, Tom made his mark on KCC as an assistant professor for animation, including developing an animation concentration for the Graphic Design and Illustration major, to name a few of his many accomplishments in the art department.
"I love the community of KCC broadly and I love the students that we have, and the amazing range of talent that we have. They are inspiring. I also enjoy our department and how tight knit the faculty are."
Tom's skills stretch into traditional TV animation where he gained experience working on projects for companies such as The Cartoon Network, PBS, and the Disney Channel. He holds an MFA in Digital Media from Lehman College and proudly advised the Kingsborough Animation Club for several years. He also created the Rarebit Animation Festival to feature animation work by KCC students and faculty at the KAM Art Museum, which has grown to include works from the whole CUNY community.
Tom has a penchant for animated shorts, which he enjoys creating for companies and the parents and children they serve. His Sesame Street animated short pieces are fun, bright and fresh takes on engaging children and reconnecting them to Sesame Street characters (viewable on his website, goodeaton.com).
"In the art department, we have such a breath of offerings right now. It's great to be able to expose students to the analog, ceramics, sculpture and anything with traditional media, as well as digital media, animation, UX and much more," he says. "Adding the incredible ideas students have truly brings life to the program."
Tom is excited to be more hands on with students as the campus approaches in-person instruction again. "I am always learning new things from my students. It's exciting to get new reference points from them and I'm motivated by their passion. It becomes a positive feedback loop."
---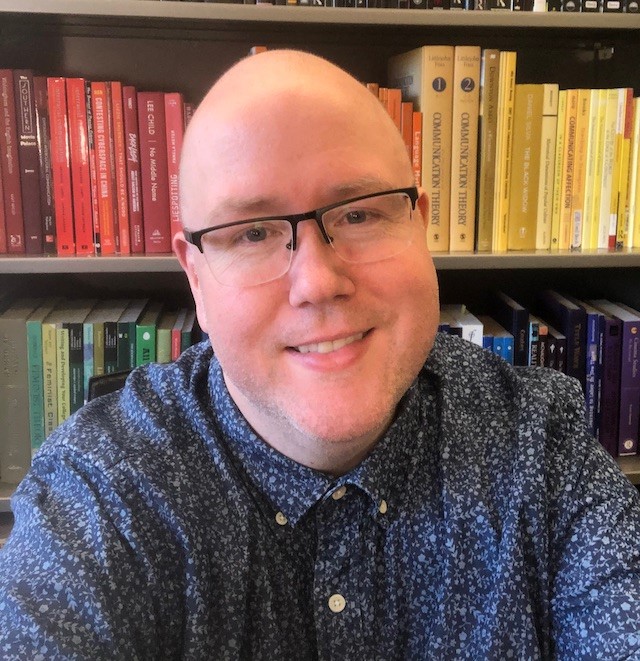 Gordon Alley-Young: New Dean of Faculty
Gordon Alley-Young, the new Dean of Faculty, has been a mainstay at KCC for over 17 years. He shares some of the changes he's experienced over the years and what KCC means to him.
"As a newly graduated Ph.D. eager to find a position, the job searching process taught me the importance of finding an academic home where I was accepted and valued. When the time came in 2004 to accept a position, I had choices to make, and my choice was Kingsborough," he recounts. "In my time at KCC, I've learned and grown as a teacher, a scholar, and as a leader. I had the great honor to be elected to represent my Communications and Performing Arts colleagues as their chairperson."
Before earning his Ph.D. and joining KCC, Gordon worked as a journalist and as a media and community relations liaison in his native country, Canada. "When I moved to the US, I worked in Residence Life as a live-in student residence director at the University of Maine (UM), the latter where, in 1999, my husband Warren, then partner, and I were the first in the department to be granted domestic partner benefits. The acceptance and inclusion that we experienced at UM set an expectation for us for the future, so when we were so warmly embraced at KCC, my decision was an easy one."
Gordon's time in Communications and Performing Arts paved the way for future opportunities he never realized would unfold. Through an amazing support system, he was pushed to consider greater responsibilities. "My colleagues in Communications and Performing Arts helped me to make the decision to apply for the Dean of Faculty position when they first trusted me to be their Chairperson. It was rewarding being able to support my colleagues in their work and to celebrate their successes while we worked together to solve problems," he says. "In the position of dean of faculty, I see the chance to work with faculty across the College in new and exciting ways, and to give back some of what was given to me when I came to KCC."
"If the last year has taught me anything, it is to adopt a provisional perspective. I think this mindset is best captured by my favorite quote by Maya Angelou who said, 'Do the best you can until you know better. Then when you know better, do better.' This is a principle I live by and it is one that I hope to bring into my new position as Dean of Faculty so that I can be responsive to work that needs to be done. Gordon intends to devote his time to talking with and listening to faculty and colleagues. "I want the work that I do moving forward to speak to what is important to them."